Visual connection of subjects and their relationships between companies, persons and addresses.
Detailed view of ownership structures or common business interests.
Bulk search between two lists of entities through the Conflict of Interest Report.
Economically Related Group
An easy to understand display of the composition of an economically related group and a list of ultimate owners. The methodology for defining economically related groups is based on the share in the registered capital of the audited entities by chaining up to the top of the pyramid (towards the final owner). Using the direct method, we also find out the personnel compliance of the members of the Board of Directors, provided that natural persons are not at the top of the pyramid.
The client can choose one of the available methods for calculating the group - direct or adjusted. The methodology of adjusted ownership ratio makes it possible to choose the minimum property ratio after displaying the entity in the group.
Although a company may appear to be economically successful and healthy at first look, it may be economically linked to vulnerable companies, which could mean that such a company will also have economic problems in the future.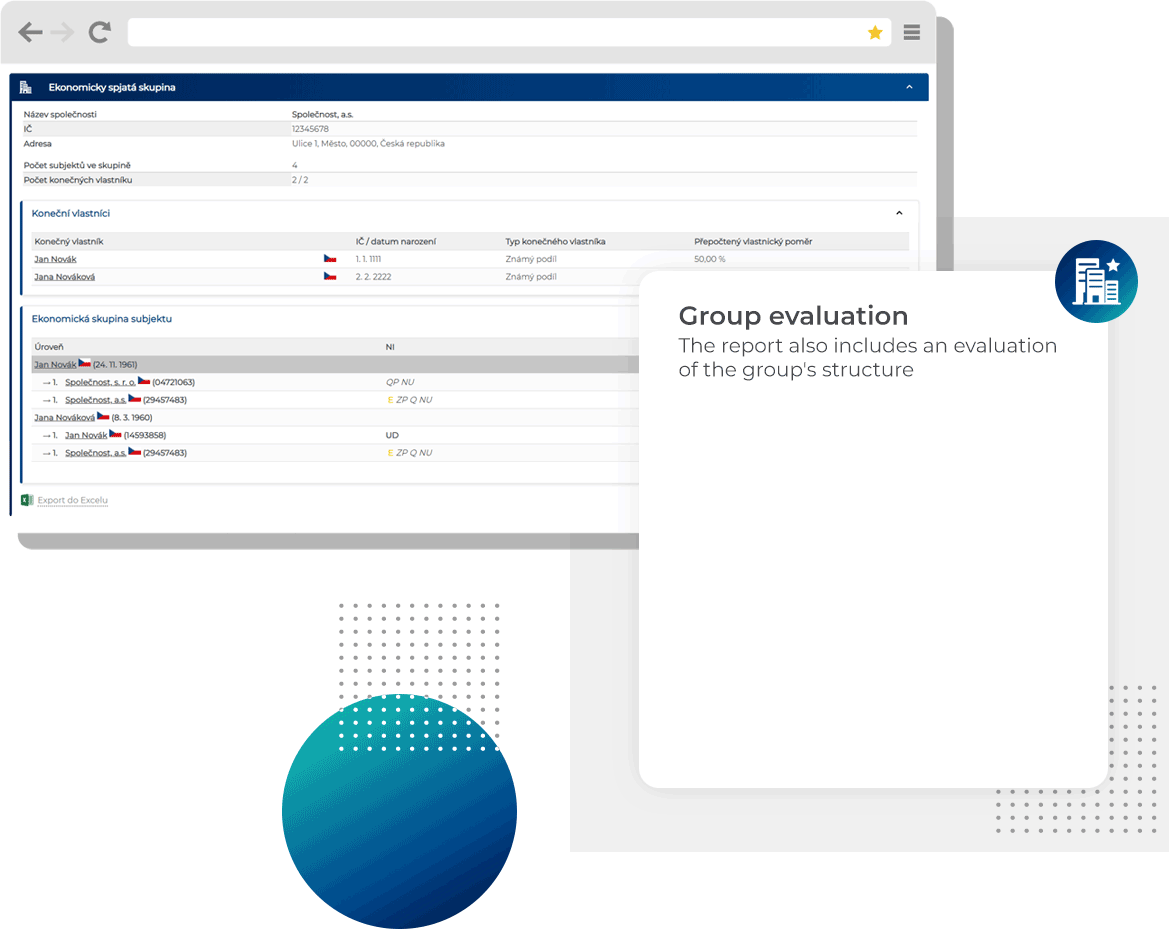 Evaluation of small and medium-sized enterprises (SMEs)
This is an indicative calculation, which facilitates the determination of entity status, especially subsidy applicants.
This status was introduced according to the recommendations of the Commission of the European Communities. The SME has less than 250 employees, and at the same time, has either revenues of less than EUR 50 million or a balance sheet total (asset size) of less than EUR 43 million.
The definition of an SME includes both the entity itself and partner or connected enterprises. For connected companies (ownership share over 50%), 100% of reported sales, assets and number of employees are taken into account. For partner companies (from 25% to 50% inclusive), the relevant percentage of the obtained data is taken into account.

Try out Cribis
Free and without obligation for 14 days
Try it for free
---
Do you use the Cribis application and are interested in other services?
Economically Related Group
Updated on 2021-12-10T15:30:08+02:00, by Adéla Homutová.