Time is money, so don't waste it looking for information from various sources. Leverage smart data in Cribis - structured outputs, graphic display of connection and monitoring of key events. Easy to understand data outputs and trouble-free orientation are a matter of course.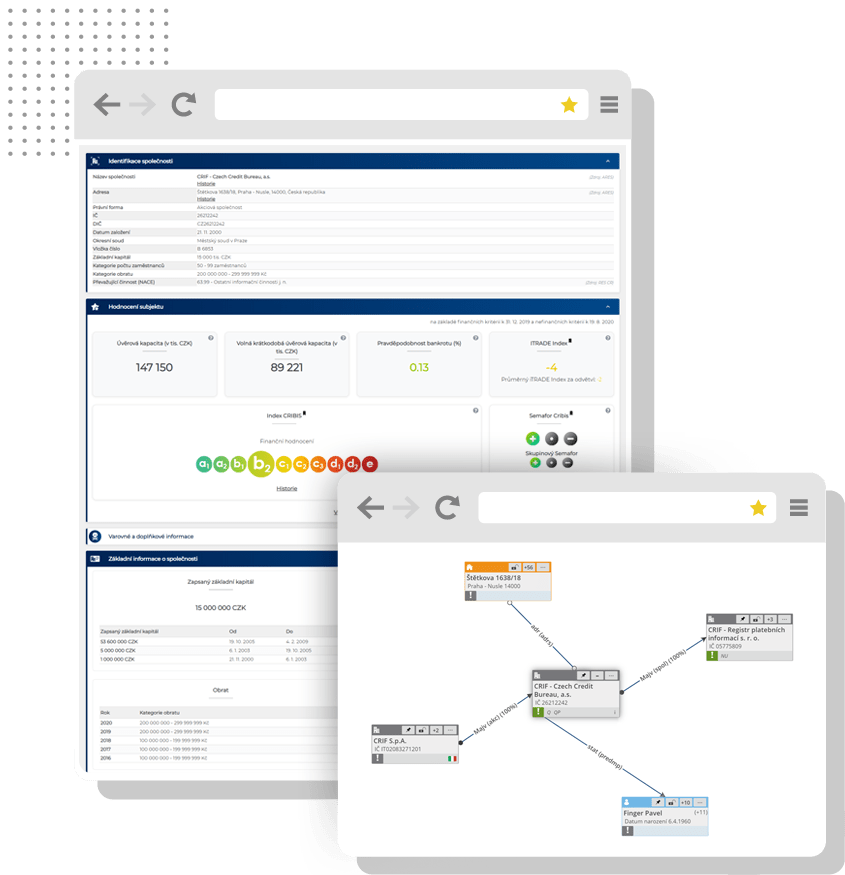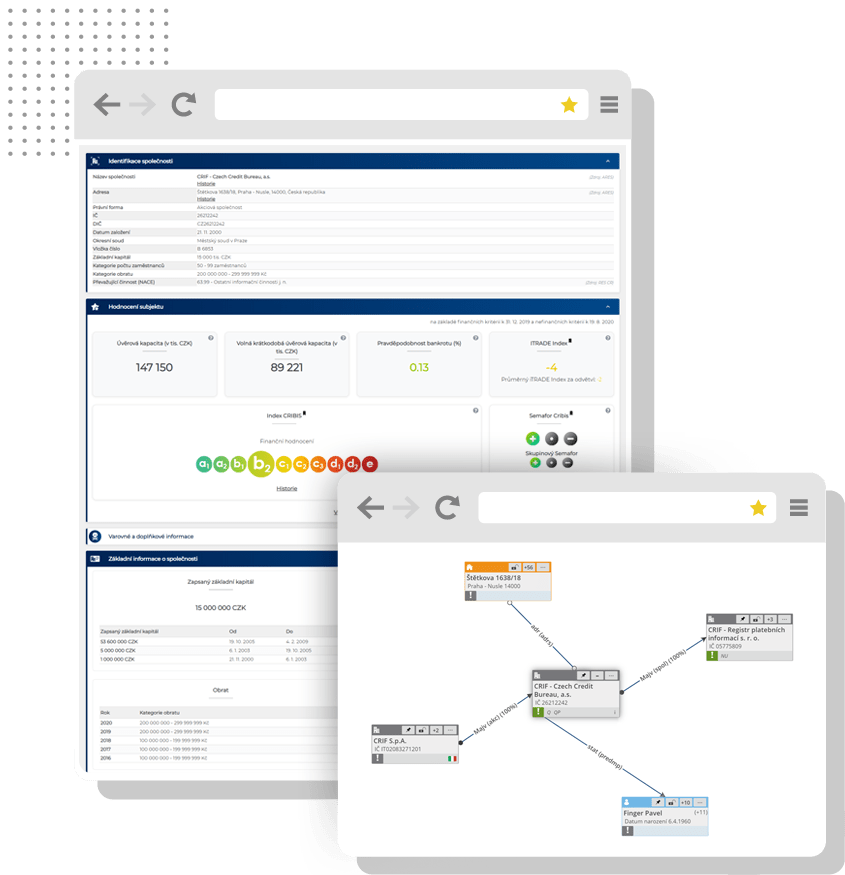 Try out Cribis
Free and without obligation for 14 days
Try it for free
---
Do you use the Cribis application and are interested in other services?
Cribis tools
Updated on 2021-01-04T13:50:23+02:00, by Adéla Homutová.